Traditional Nikah dresses made of bright and bold colors, filled with intricate details are mind-blowingly gorgeous. But they can be quite confusing and intimidating for brides-to-be when they start looking for a dress for their big day. With all the variations in styles, colors, designs, etc., picking a dress could become a tedious process.
But if you're one of the aforementioned nikah brides-to-be, worry not! This article brings to you 10 beautiful real nikah brides who looked spectacular on their big day. Stick around for not only bridal wear inspiration but also makeup inspiration and some insightful tips and secrets to look your best on your Nikah. Read the descriptions and decide what suits your taste better and have a look at these beautiful brides to gather some inspiration for your journey. Also if you're looking for outfits for other events of your wedding, check out our article on Mehndi Outfits!
So what's the wait? let's get started!
Golden Brides
Gold is the color of luxury, royalty, and magnificence, and golden dresses reflect those values perfectly. If these are values you want to reflect on your big day, you know your answer!
These gorgeous brides donned ethereal dusty gold lehengas with intricate embroidery and embellishments. They rocked dramatic smoky eye/thick liner makeup looks and lovely golden and diamond ornaments to go with their outfits. This look not only made them look royal and alluring, but it also complimented their beautiful brown skin tones.
Gold looks ethereal on all skin tones but if you have a warmer undertone, the look is elevated to a different level. Since Asians tend to have warmer skin tones, and a whole range of complexions ranging from dark chocolate brown skin to extremely fair snow skin, gold is a perfect choice for desi brides.
Embrace The Shades of Pink
Pink of all shades – salmon to baby pink to millennial pink and dusty rose – look glamorous on anyone. But if you're a cheery, girly, carefree, and fun-loving person, this color is especially for you. We have here, one bride dawning a magical champagne pink lehenga with stone embellishments and stone ornaments, and another lovely bride wearing a salmon-colored dress with shell pattern stonework paired with gold jewelry.
The key to work a pink dress is quite simple. If you have a darker complexion, go for either pastel pinks or sober pink. Avoid bright pinks. If you have a fairer skin tone, you could try brighter ones like hot pink. Similarly, if you have warm undertones, then go for warmer shades like salmon and peach or champagne and if you have colder undertones, do cooler tones like baby pink and icy pink.
Brides Dressed In White/Ivory
If you haven't noticed yet, white is the new red. White dresses are becoming increasingly trendy and popular each day and we totally understand why! White is the color of purity. Anyone who wears white is painted with a pure, ethereal, and heavenly look, so it's no surprise that a lot of nikah brides prefer this color. It's the perfect color to make anyone look heavenly and soft.
The brides below have all worn white, but each one of them looks quite distinct from the other. From a cold white dress with a hijabi dupatta to a warm white Anarkali dress with golden details to white dresses paired with other beautiful shades of cream and pink. White dresses can be paired with minimal makeup and almost any kind of preferred jewelry.
These brides are perfect examples of how white as a color can be extremely versatile and can be used to different looks according to one's preference. It suits all skin tones and colors, practically a magic color that just never goes wrong.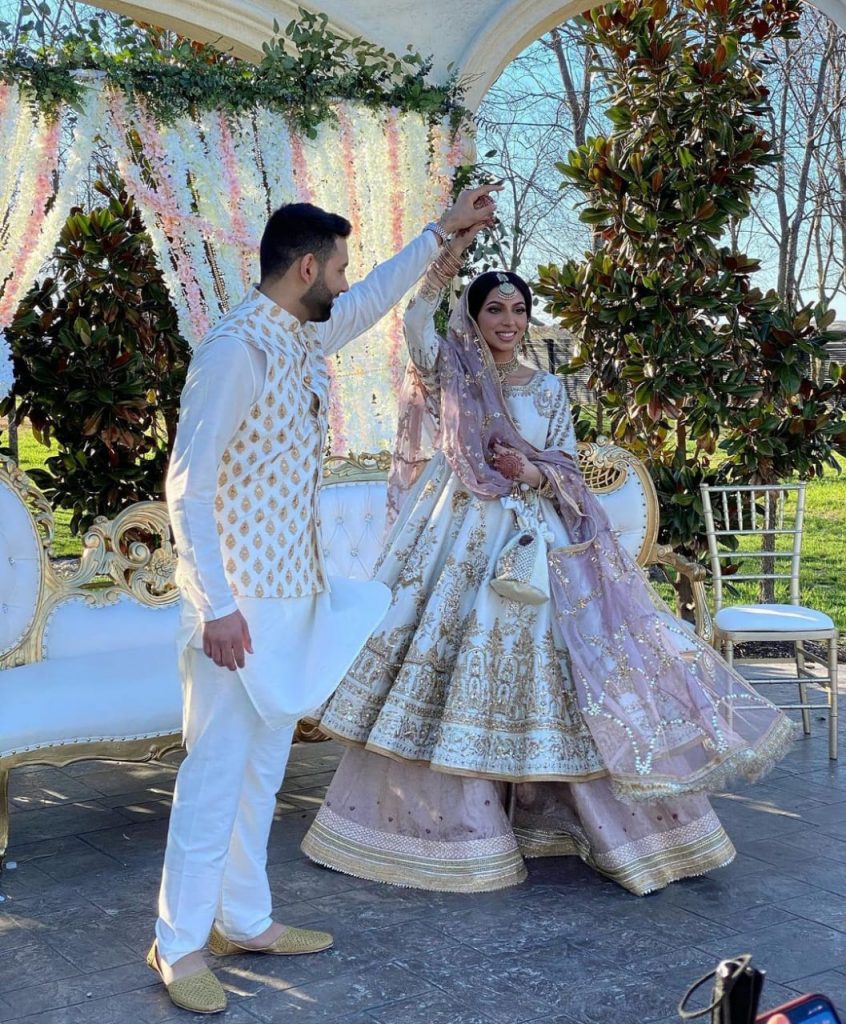 Classic Red Brides
Reds and Maroons have always been the traditional, classic go-to colors for South Asian brides. It represents different values in different cultures and religions and is considered sacred by many. If you're a person who prefers to be classic, elegant and embraces traditions, red is your color. Especially so if you are not afraid to stand out in a theatric and rich look.
Reds bring out the natural red undertones of the bride, and being such a magnificent and bold color, it is an obvious choice for brides who want to go classic and stand out in any crowd. Gorgeous and bedazzled Red and maroon dresses with tasteful gold and diamond jewelry elevate the brides to a whole different level, and these brides are proof, have a look!
Moreover, reds and maroons being the traditional choice, most wedding dress boutiques have great collections in these colors. If you have a darker complexion, try darker reds and maroons, they'll give you a more royal and dramatic look. If you run out of Nikah dress ideas and just end up confused, stick to the reds. And yes, we say this often but reds too, never go wrong.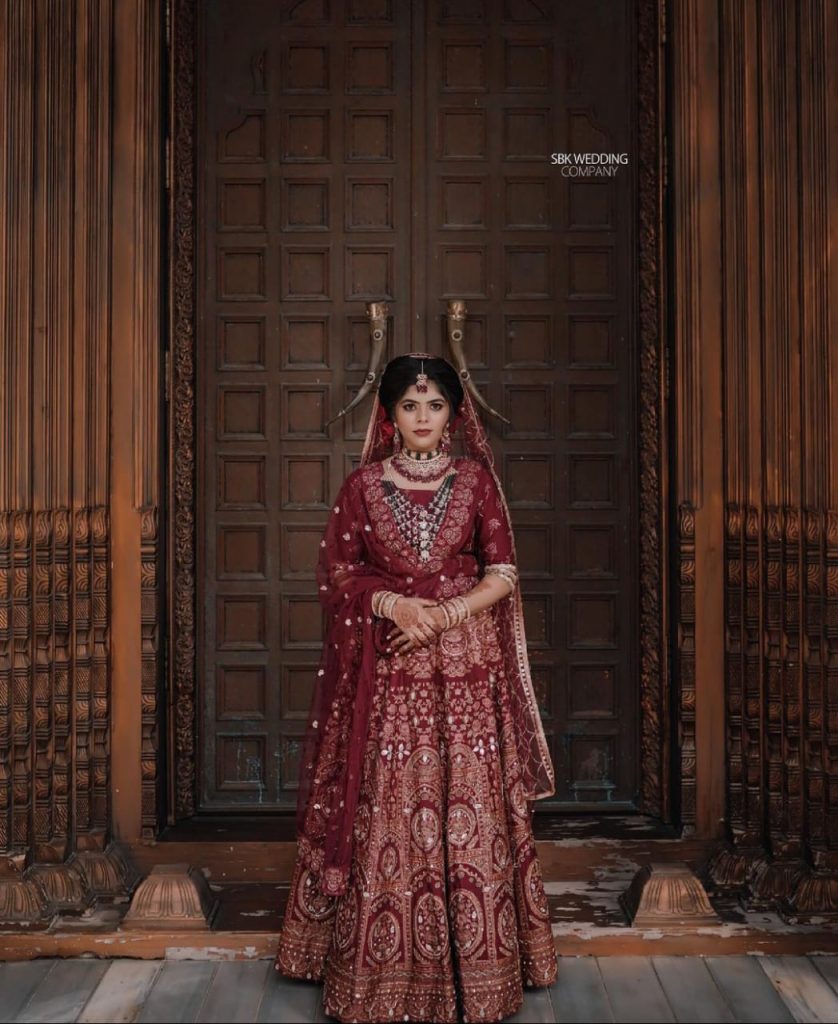 So those were our 15+ Nikah Dress Ideas From Nikah Brides Who Blew Our Minds Away. Feel like you have a little more direction? What color is your favorite? let us know!