If you are thinking of planning a wedding that is timeless, classic, and graceful, a vintage theme wedding is just the right choice for you. Here's a brief introduction for all those who are new to the vintage world to clear out any assumptions you may have about this wedding theme. Vintage theme is not filled with a bunch of old items, but it represents a time and age from past when certain products were styled with the best quality and they were all one of a kind.
We have come up with a list of add-ons that you can have at your vintage theme wedding to make sure you don't miss out on all the best decor pieces.
Trunks
Use a bunch of vintage trunks on the top of each other and you can use it as a table top to put other vintage items along with it.
Arms Candle Holder
One way of taking the dining table setup to the next level is by adorning the tables with golden vintage five arms candle holders.
Seating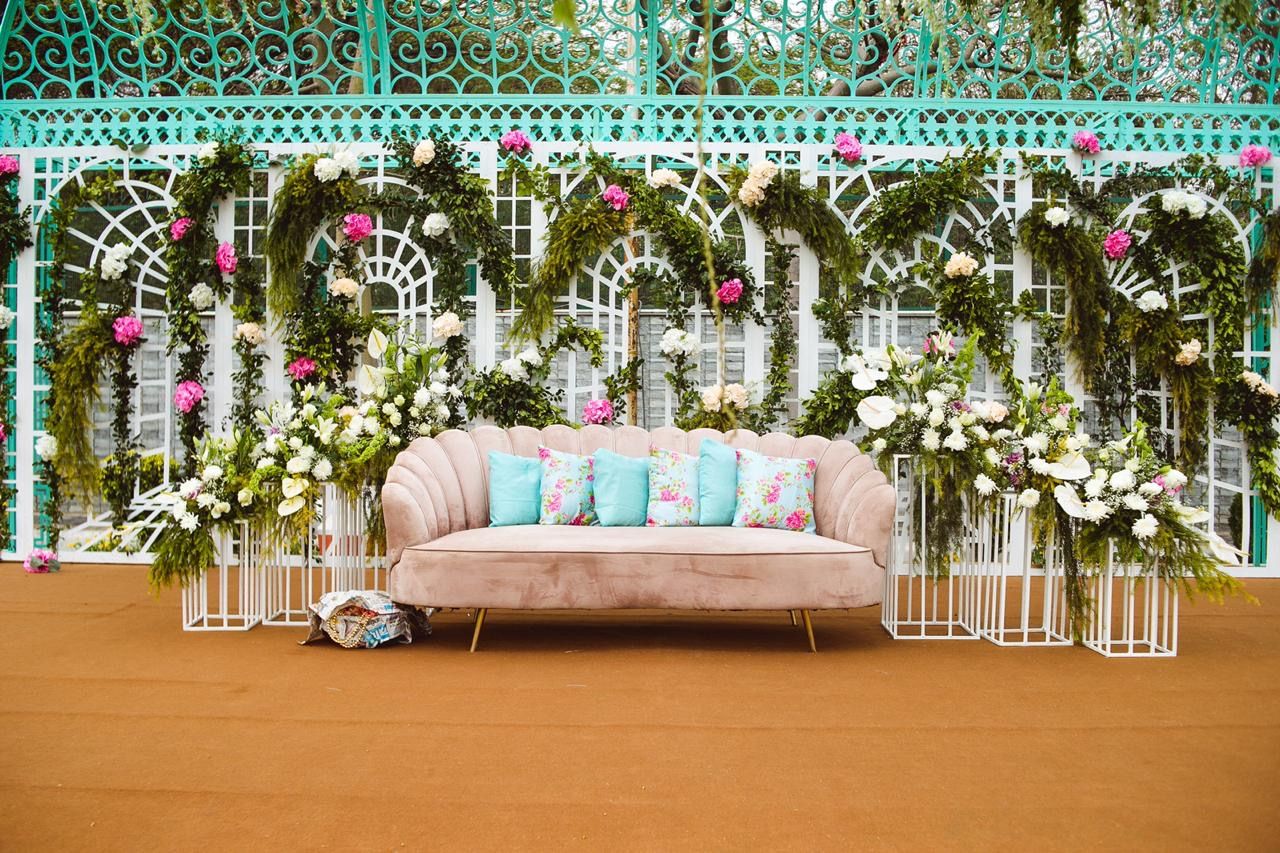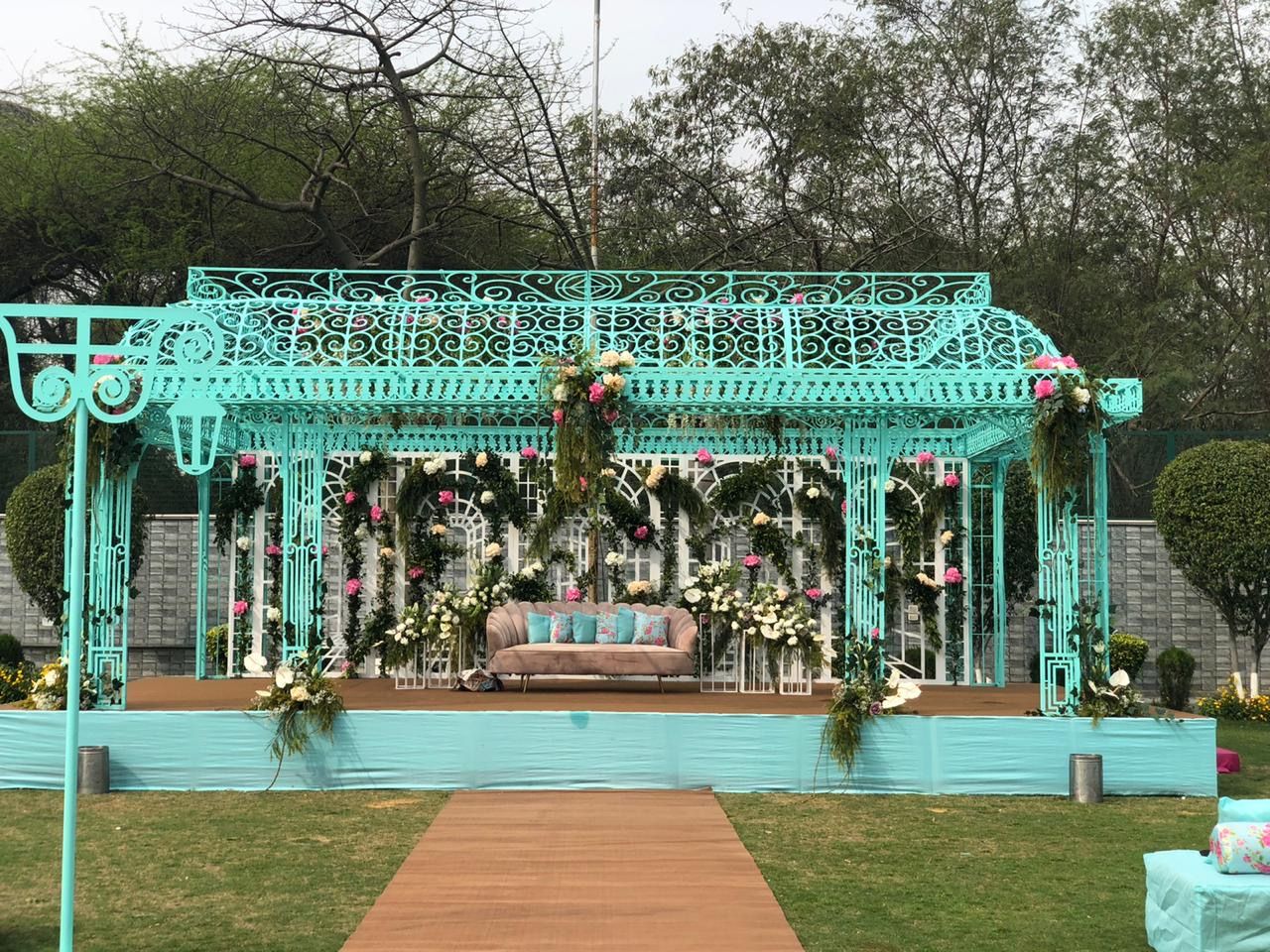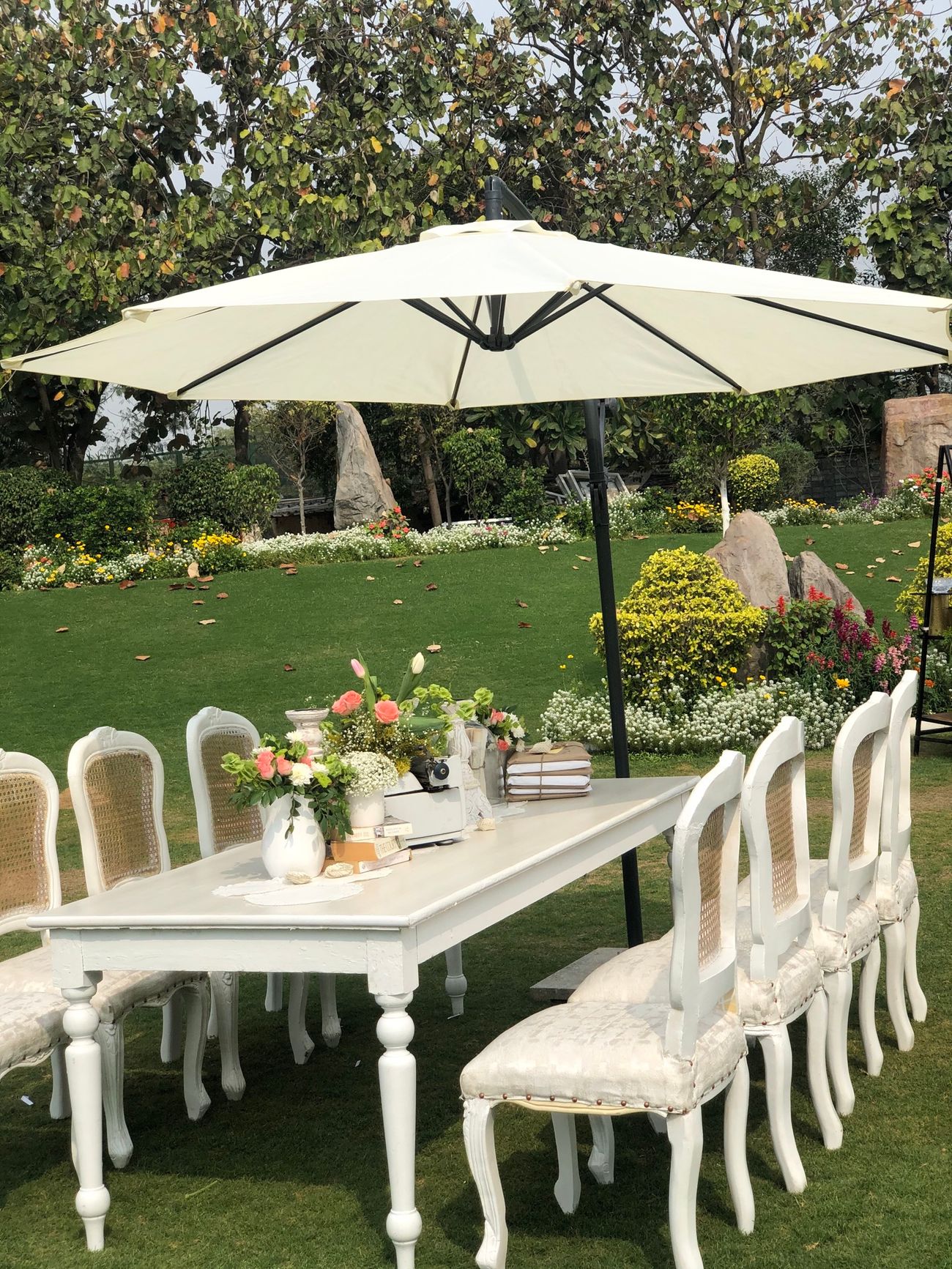 There are a lot of options for vintage theme seating arrangements for guests as well as the wedding couple. A tufted velvet sofa with curved arms, loveseat with a golden vintage frame, wooden chairs with netted back, and circular seating with a floral chandelier.
Typewriter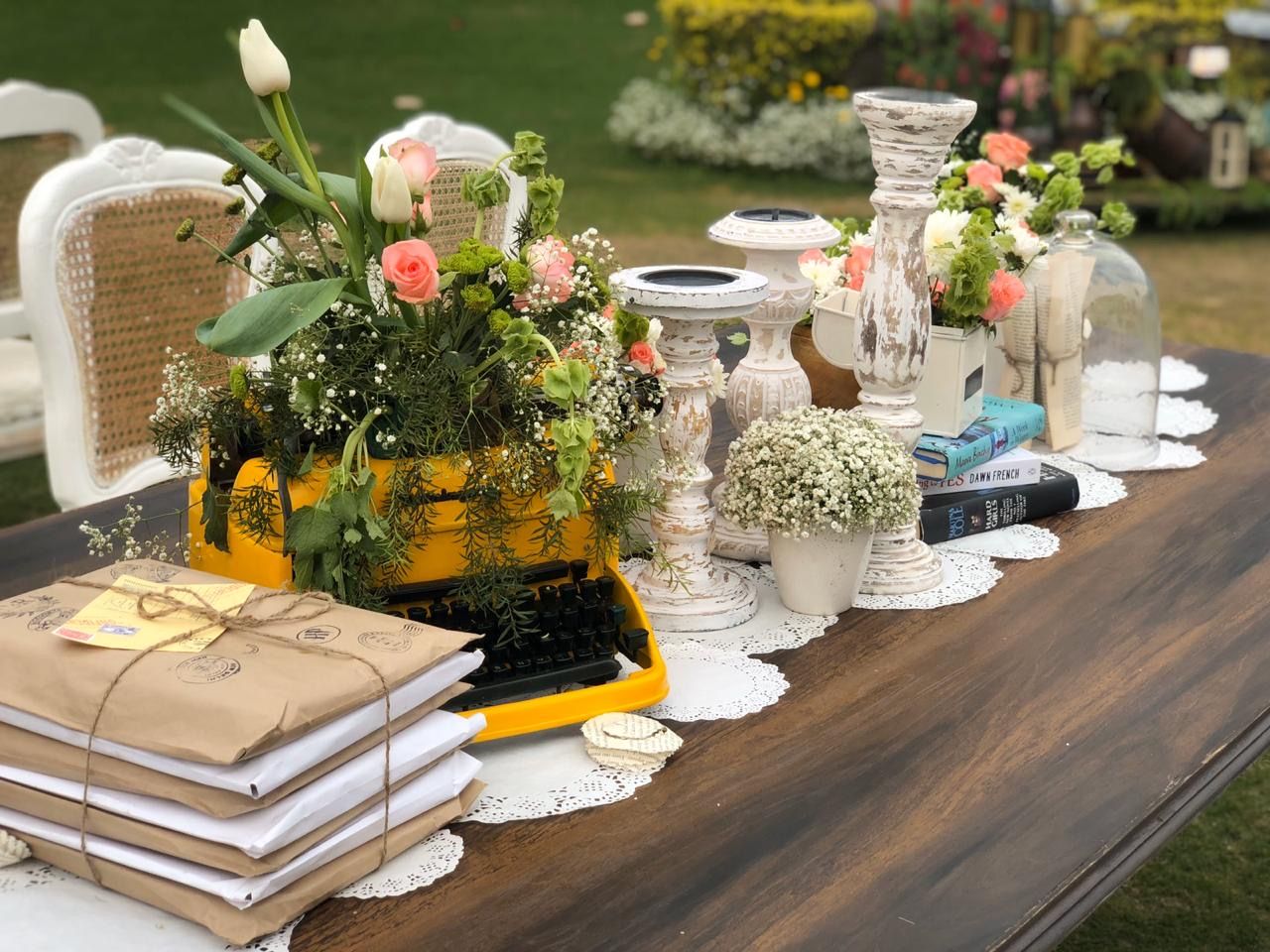 A vintage theme typewriter in any quirky color looks phenomenal sitting on any table as a decor piece. You can even put flowers in it to give it a rustic look.
Lantern
Different shapes and styles of lanterns with a touch of past times look excellent in popping colors and distressed condition.
Corner Setup
Vintage theme looks even better if you have a spacious venue with dedicated corners for vintage decor. You can use a wooden distressed ladder, wooden crates, a wall full of antique frames, clock, radio and much more.
Centerpiece
You can use some classy vintage theme centerpieces at your weddings such as book placement, antique teapot sets, wood log trays, and gold serving jugs with flowers.
Sign Frame
Be it wedding entrance sign, or any random sign board, you can choose a wooden styled frame for it to go with the theme.
Now, we are sure these ideas makes the vintage theme far more interesting for you. We hope you liked these vintage theme add-ons and if you did, feel free to use them at your own wedding.